Faculty
Office Hours
Tuesday 11am - 12pm
Wednesday 1pm - 2pm
Siri Tuttle
Director
Alaska Native Language Center
Professor
Dene Languages
Linguistics
sgtuttle@alaska.edu | 907-474-5708
Brooks 425
---
Siri Tuttle serves as director of the Alaska Native Language Center and has worked with the Alaska Native Language Archive to preserve and provide access to a vast collection of manuscripts and recordings documenting Alaska's rich linguistic history. She is an Athabascan languages specialist with special interests in prosody -- tone, stress, and intonation. Her dissertation research on the Tanana language was done here in Fairbanks. Since receiving her Ph.D. from the University of Washington in 1998, Siri has studied San Carlos and Jicarilla Apache data at the Phonetics Laboratory at UCLA and pursued questions in Navajo, Kaska, Ahtna, and Galice Athabascan at the Technische Universität Berlin. Her present projects involve description and language revitalization in Ahtna and Lower Tanana.
Dene (Athabascan) Phonology, Phonetics, Morphology, Song Traditions
Individual study of heritage language
Introduction to Dene/Athabascan Grammar
Graduate Phonology and Phonetics
Nature of Language
Speech and Song in Interior Dene (Athabascan) Communities
Athabascan languages
Acoustic phonetics, phonology, morphology
Interfaces: phonology-morphology, phonetics-morphology, syntax-morphology
Documentation and description
Reference materials for less commonly taught languages
Masters in Applied Linguistics
Cross Cultural Studies
Indigenous Ph.D.
---
Anna Berge
Director
Alaska Native Language Archive
Professor
Linguistics
amberge@alaska.edu | 907-474-5351
Brooks 421
---
Anna Berge received her PhD in Linguistics from the University of California at Berkeley in 1997. She has specialized in West Greenlandic and Unangam Tunuu (Aleut) and does theoretical and descriptive work in syntax and discourse. She is currently working on comparative Eskimo-Aleut linguistics, Aleut language documentation, and Aleut language learning materials.
I specialize in the documentation, description, and history of the Eskimo-Aleut languages, especially in the areas of morphosyntax, discourse, typology, and prehistoric language contact. I have worked with communities in Russia, Alaska, Eastern Canada, and Greenland, although my focus has been on Unangam Tunuu. As it is Unangam Tunuu is currently highly endangered, my work has included being actively engaged in language maintenance and revitalization activities, and on the long-term archival preservation of the results of documentation.
Key specialties: Documentation and description, Eskimo-Aleut, language contact in prehistory, morphosyntax and typology, language maintenance and revitalization, language archiving.
I teach classes in the following subjects at both undergraduate and graduate levels: Morphology, Semantics, Field Methods, Community Language Documentation Language Contact, Language Contact in Prehistory (focusing on the North Pacific Coast), Eskimo-Aleut Linguistics, Unangax̂ Language and Culture, and Documentation and Archives
Language Contact in Prehistory along the North Pacific Coast
My current focus is in understanding the nature of the historical development of Unangam Tunuu, its divergence from the Eskimoan branch of the family, and the factors that encouraged this divergence. This work is highly multidisciplinary, and involves results from the fields of linguistics, archaeology, genetics, paleo-environmental studies, and ethnohistory, and the geographical area that includes the current homelands of the Unangan, Sugpiat, Dena'ina, Eyak, and Tlingit.
---
---
Walkie Charles
Associate Professor
Alaska Native Languages
swcharles@alaska.edu | 907-474-7170
Brooks 107A
---
Walkie Charles received his PhD in Applied Linguistics in 2011. His interests include Dynamic Assessment, Sociocultural Theory, and Yugtun (Yup'ik Eskimo) Language teaching and learning. Since Walkie began teaching Yugtun at UAF, he has been involved in the Second Language Acquisition and Teacher Education (SLATE) Program, through which he earned his doctorate. His dissertation was titled Dynamic Assessment in a Yugtun L2 Intermediate Adult Classroom.
---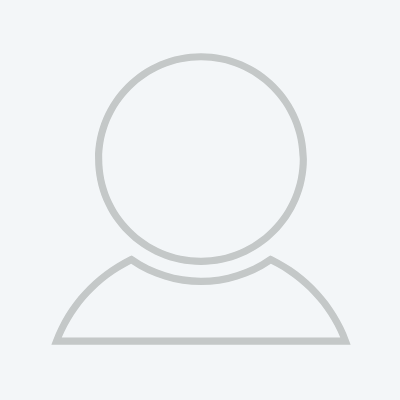 Patrick Marlow
Associate Professor
Linguistics
pemarlow@alaska.edu | 907-474-7447
Brooks 306F
---
Patrick Marlow received his Ph.D. in Linguistics in 1997. His interests include Historical Linguistics, Language Policy and Planning, and Language Education. Since coming to Alaska he has been principal investigator or Co-PI on several U.S. Department of Education grants focusing on language education, teacher training and language revitalization, including: Denaqenage' Career Ladder Program (1998-2003; 2001-2006), Yupiit Nakmiin Qaneryaraat (2005-2008), Second Language Acquisition and Teacher Education (2006-2009), and Preparing Teachers of Yup'ik Language and Culture (2008-2011).
---
Hishinlai' Peter
Instructor
Alaska Native Languages
hrpeter@alaska.edu | 907-474-7875
Brooks 107
---
| | |
| --- | --- |
| Hishinlai' M.Ed. di'ii ts'à' jùk Ph.D. geenjit ch'adantł'oo. Jìi kwaii geenjit gineech'ałtthat -- nats'àhts'à' diiginjìk geech'oorahtan, nats'àhts'à' diiginjìk gooraa'ee, ginjik ch'izhii gooraa'ee, nats'àhts'à' adagineech'arahtthat, ts'à' nats'à' diilak nąįį deegee'yà'. Hishinlai' Dinjii Zhuh nąįį Alaska ts'à' Canada nahkat gwats'an goovaa tr'agwah'yà'. | Hishinlai' received her M.Ed. in Curriculum and Instruction in 2008 and is currently ABD. Her research and interests are on Indigenous language learning and teaching, second language acquisition, self identity, sociocultural theory, and activity theory. She has worked extensively with Indigenous groups (Athabascan, Haida, Tlingit, Alutiiq, and Aleut) throughout Alaska and Canada. |
---