Hours & Location
Mat-Su Copper River District Office
1509 S Georgeson Road
Palmer, AK  99645
Monday - Thursday: 10am - 6pm
Friday: 8am - 4:30pm
907-745-3360 
Fax:  907-745-6268
Click below to sign up to volunteer at the 2017 ALASKA STATE FAIR! Each volunteer receives a ticket into the fair on the day of service. Please call the Extension office with any questions you may have.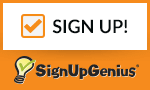 Soil Testing and Nutrient Recommendations
Our agent will review your soil test results and provide advise on how best to correct soil nutrient deficiencies.   For further details on where and how to get your soil tested, please contact our Ag/Hort agent Stephen Brown at 745-3639.